Lessen Your Home's Moisture in Houston and Breathe a Little Easier
As the name implies, dehumidifiers reduce the level of humidity in a target area. This is true whether it's installed in a business, an attic, a bedroom, or a basement. By lowering the amount of moisture in the air, these systems make a space feel less 'sticky' while reducing musty odors. They also reduce the burden your air conditioner has to lift during rainy days. While portable dehumidifiers exist, we find most homeowners prefer the permanent, wide-ranging effect of a whole-house dehumidifier.
Reach out to us at
(713) 597-4457
to learn more about the indoor air quality services we provide in Houston and Houston.
Signs You Might Benefit from a Dehumidifier
While it's pretty obvious when your AC or furnace goes out, air quality issues tend to be much more insidious. They don't call attention to themselves like a furnace that puffs out on a 10-degree day. But there are signs that your home might be in need of moisture reduction:
The persistent smell of must or mildew
Mold spots in corners or on ceilings
Creaky cabinets, floors, or doors
Condensation on walls or interior windows
Peeling wallpaper or paint
Excessive runoff in springtime
How Whole House Dehumidifiers Enhance Your Comfort in Houston
A whole house dehumidifier sucks in air from throughout your home, removes the moisture from it, and then pushes it back throughout your ducts. The collected water is then piped into a plastic container or drained outside. The latter allows for fewer maintenance visits and a lesser likelihood of overflowing. This process—though simple—provides numerous household benefits. Foremost among these are:
A reduction of mildew and mold growth
The elimination of musty odors or smells
Longer lasting wood furniture less prone to warping
An ability to set your thermostat higher with no comfort reduction
Fewer allergy-causing particles in your living space
Marked improvements in asthma or respiratory symptoms
Less stress on your air conditioner in the summer
As you can see, almost every home in Houston can reap some kind of benefit from dehumidifier installation.
5-Star Reviews From Happy Clients
"This company is amazing!!!  I would give them ten stars if I could."

- Mark T.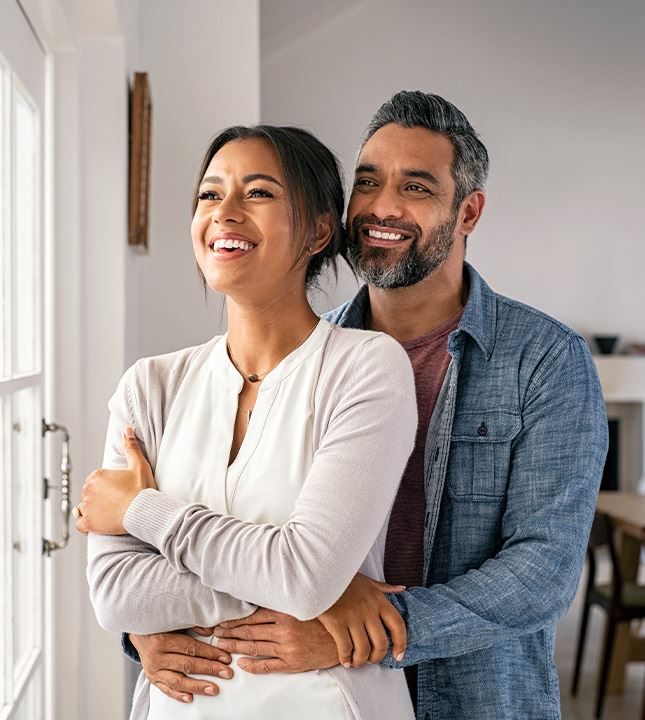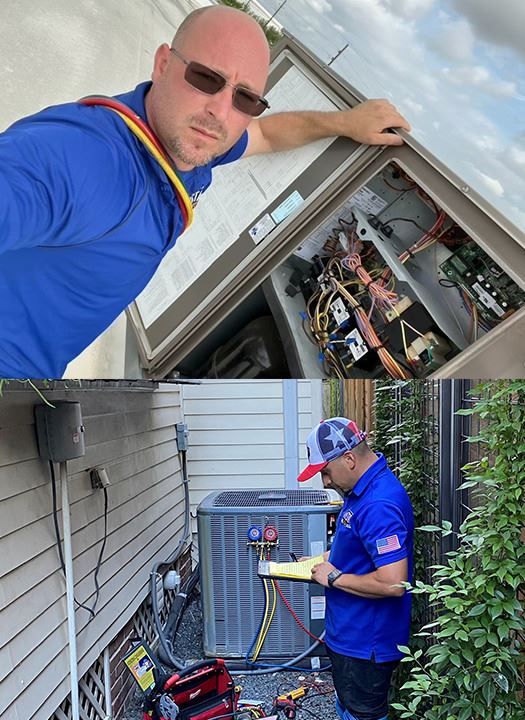 Our Whole House Dehumidifier Services
Dehumidifier Repair
You rely on your central dehumidifier to keep your air comfortable—especially if you have an older, less efficient air conditioner. But you've noticed it isn't doing its job as well as it used to. Condensation is making a comeback. The stench of mildew is growing stronger. Before this small issue leads to a full dehumidifier replacement, we suggest you give us a call. Our certified technicians will quickly identify what's hindering your system and make the required repairs. Reach out to us at (713) 597-4457 to schedule an appointment in the Katy or Houston.
Dehumidifier Installation
Houston and the surrounding areas get pretty muggy when summer rolls around. When this humidity meets sweltering temperatures, even the best air conditioner can struggle to keep up. Assisted by a central dehumidifier, however, your comfort is guaranteed. Note that our company provides free quotes on all system installations, including whole house dehumidifiers. Contact our HVAC company by phone or through our site and get one step closer to hassle-free living in Texas.