AC Repair in Houston
Restoring Indoor Comfort in Katy, Cypress & Spring
Air Star Now has been helping our customers stay cool since 2011. We are licensed, bonded, insured, and certified with the state, so you can rest assured that your repair will be performed to the highest standards of our industry. Our technicians offer AC repair in Houston, Katy, Cypress, and Spring for all major air conditioning equipment brands.
Please give us a call today at (713) 597-4457 or contact us online to schedule your AC repair
What to Do When the AC Isn't Working
The brutal summers in our area of the country make air conditioning necessary for safety and comfort. Some malfunctions may seem minor and you may wonder if the problem warrants a service call. Waiting for the system to completely break down risks extreme discomfort, so schedule your repair at the first sign of a decrease in performance.
It's time to call an AC specialist when:
The AC unit won't turn on
The system doesn't respond to the thermostat settings
Hot or warm air is coming from the vents
Water pooling around the unit
Strange noises
The system is running but not cooling your property
High humidity levels
If your air conditioner isn't coming on or the house is warm even with the AC running, there are a few things you can check. Make sure the circuit breaker hasn't tripped, change the filter, and check that the thermostat is set to cool. Turn it down a bit and see if the system kicks on. If you've done these things and still have a problem, leave your Houston AC repair to a qualified HVAC technician.
Call (713) 597-4457 and get started today with a free quote.
5-Star Reviews From Happy Clients
"Billy was knowledgeable, professional, and answered all my questions with ease."

- Terrel A.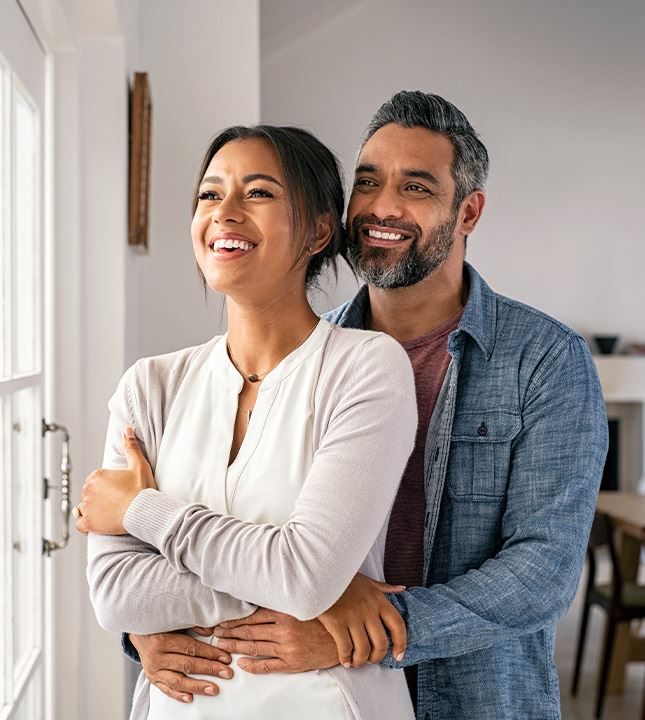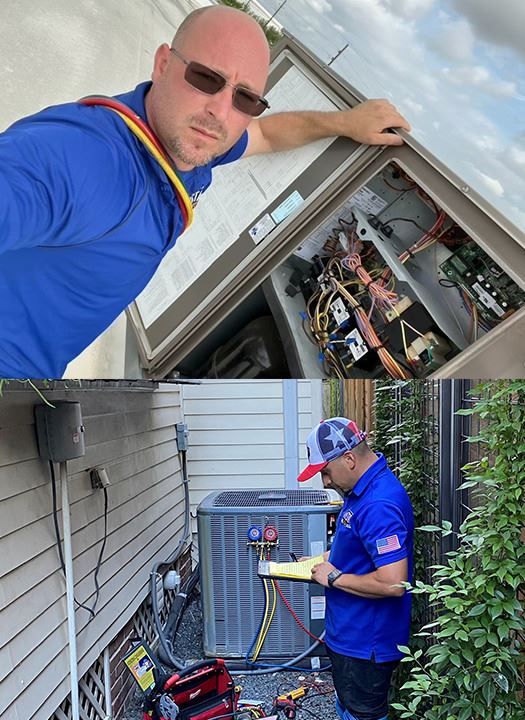 Cost Effective AC Repair for All Major Brands
An air conditioning system can fail for a number of reasons. When the system isn't very old or badly damaged, the repair can usually be completed quickly by replacing the damaged components. A quality repair requires accurately identifying the root cause of the problem. Since each manufacturer's equipment has its own unique designs and specifications, a qualified professional HVAC technician should perform all inspections and AC repairs.
Some of the most common AC repair issues include:
Refrigerant leaks
Faulty compressors
Thermostats
Frozen coils
Blower motors
Defective electrical components
Damaged fan blades
Clogged condensate drain
Dirty filters
Lack of maintenance is a common reason for AC system malfunctions. Your air conditioner works hard to keep your property cool and comfortable. This causes wear on the system and routine maintenance can help reduce the frequency of breakdowns, improve performance, and extend equipment life. Regular annual maintenance is the best way to protect your investment and ensure indoor comfort season after season.
Call for Immediate Assistance
At Air Star Now, we understand that you need your air conditioner fixed now, especially in extreme heat. When you need help fast, we are your AC man that you can call 24 hours a day, 7 days a week for AC repair in Houston.
If you are having trouble with your AC unit, contact Air Star Now at (713) 597-4457 to book your repair appointment.