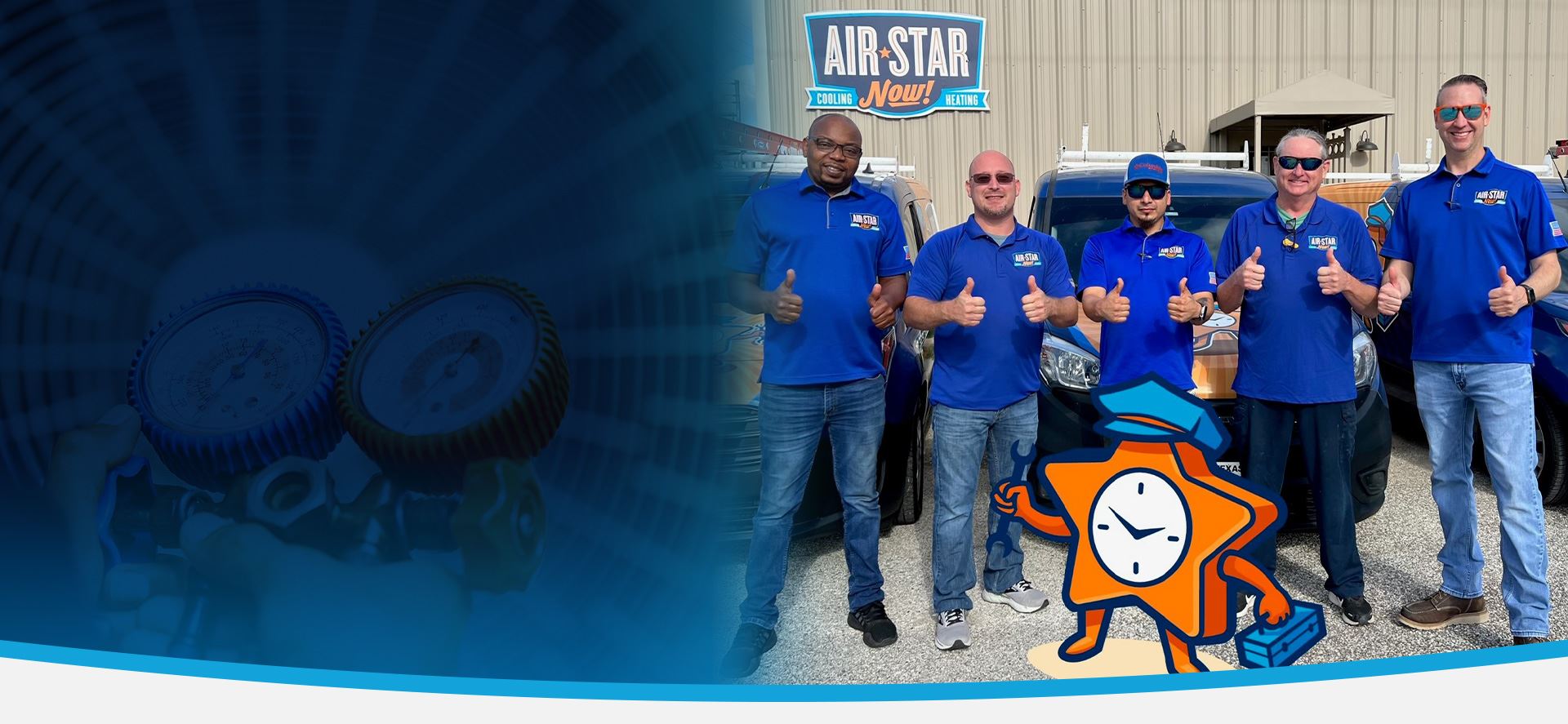 Air Star Now Great People Working Hard For You
Your Hometown Heating and AC Repair Experts serving Houston, TX and surrounding areas. Call us 24/7! We offer free estimates!
Get Help Now!
Heating and Cooling Services in Houston, Texas
Committed to Keeping Homes in Houston, Katy, Cypress, and Spring Comfortable
Air Star Now is a leading provider of heating and cooling services in the Houston, Texas area. Our team of trained, licensed, and insured technicians is committed to providing our customers with the highest quality of service and making sure that their homes in Houston, Katy, Cypress, and Spring remain comfortable all year round.
We understand that having a reliable air conditioner or heater is essential for both comfort and safety during Texas's hot summers and cold winters. That's why Air Star Now offers all of our customers access to prompt and effective repair services - because when it comes to HVAC, there's no room for delays. Our technicians are highly trained professionals who will assess your system quickly and accurately diagnose any issue you may be having. We use only high-quality parts from trusted brands to ensure that your repairs are done right the first time.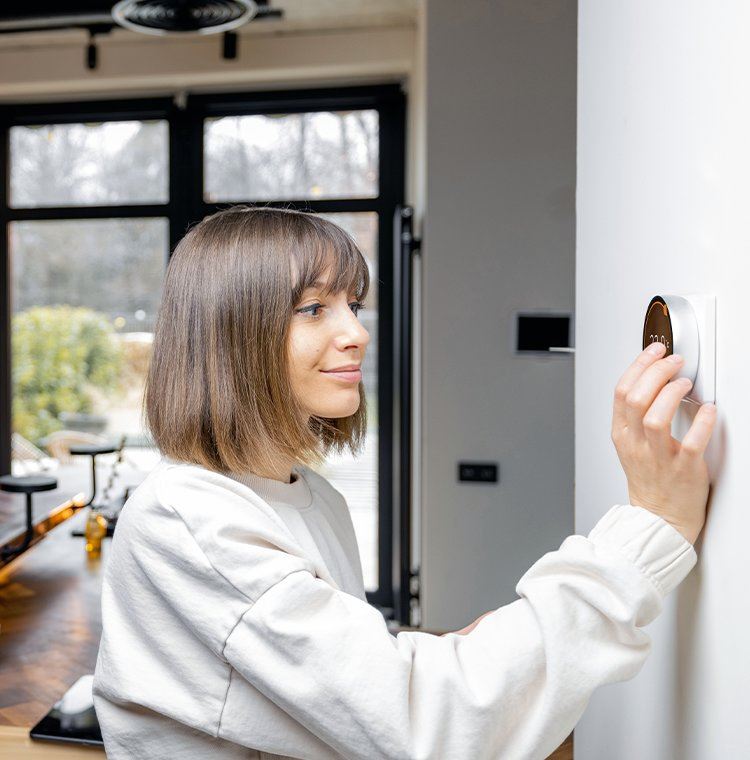 Family-Owned & Operated Why Choose Air Star Now?
100% Satisfaction Guarantee
5 Things a Professional HVAC Technician Can Do for You
Diagnose and Repair Problems – A professional HVAC technician can accurately identify anything that may be causing problems with your system, from a clogged air filter to a malfunctioning thermostat. They will be able to locate the issue quickly and recommend appropriate solutions for repair or replacement.
Perform Routine Maintenance – Regular maintenance is essential for keeping your system running at peak performance and helps prevent costly repairs down the road. A qualified technician can perform tune-ups and clean out accumulated dust and dirt that can interfere with a unit's performance and efficiency.
Install New Systems – If you need to replace an old unit or install a new one altogether, a professional HVAC technician can help you select the right system for your home. They can also perform the installation process safely and efficiently, so you can start enjoying the benefits of a new unit right away.
4. Offer Advice on Energy Efficiency – A qualified technician will be able to provide recommendations on how to make your system more energy and cost efficient, from switching to a programmable thermostat to adding insulation in certain areas of your home.
5. Provide Quality Customer Service – A trustworthy HVAC company will always prioritize customer satisfaction and ensure that their technicians are friendly and professional throughout every step of the service process. That way you can rest assured knowing that you're getting the best quality care for your heating and cooling needs.
Whether you live in Houston, Katy, Cypress, Spring, or any of the surrounding areas, Air Star Now is your one-stop shop for all things heating and cooling. Call (713) 597-4457 or reach out to us online today to get started with a free estimate!
See Why Your Neighbors Trust Our Expertise

"We're taking his suggestions into consideration and would definitely recommend his services!"

- Mary A.

"Billy came out at 9:30 pm on a Saturday night. He diagnosed the problem and repaired it at a fair price."

- Tom S.

"They are responsive and explain the issue completely. Quick response time too."

- Peg H.

"Nick is a super star. He fixed all the problems caused by the former service company. He even cleaned up debris left by contractors of the past!! Ran new drain lines for my units - super clean install."

- David F.

"Appointment time was for 0900 am, he called to see if I wouldn't mind that he came early. Hell no I didn't mine I was roasting, thank you Nick."

- Terrance W.

"Also, shout out to Junior and Alfredo the team. They were really fast considering all the work needed to be done and the amazing part was that it was only a few hours after I had my appointment, and they did everything same day."

- Perla R.

"Will definitely recommend this company to everyone who has a/c issues. They are awesome and the price is really fair."

- Katherine C.

"I appreciate the company, with the urgent call last night after I found them on Angie's List! Service fist thing this morning and I am truly grateful. Thank you so much."

- Jessica W.

Get Started Today Contact Us To Get a Free Quote