Heat Pump in Houston
Energy Efficient Heating & Cooling in Katy, Cypress & Spring
Professional Heat Pump Installation in Houston, TX
Air Star Now offers cost-effective heating and cooling solutions to accommodate the requirements of every property. A growing number of people are choosing to install a heat pump in Houston, Katy, Cypress, and Spring for an energy-efficient, eco-friendly method of warming and cooling their homes. Our professionally trained, licensed, and insured technicians offer installation, repair, and maintenance services for heat pumps.
Give us a call at (713) 597-4457 for heat pump installation or if you need service for your existing equipment.
What Is a Heat Pump?
A heat pump is a device that transfers heat from one place to another using mechanical energy. It can both heat and cool spaces by extracting heat from a cold source.
In heating mode, the heat pump absorbs heat from the outside environment and releases it indoors to warm the space. In cooling mode, the process is reversed, and heat is removed from the indoor air and released outdoors.
Reasons to Install a Heat Pump
A heat pump has the unique ability to cool your home in the summer and warm it in the winter with one system. Improvements in compressor technology have made heat pumps more reliable and energy-efficient, even during cold winter months.
Switching to a heat pump eliminates the need for separate heating and cooling systems, which saves money in the long term.
Other advantages of heat pumps include:
Energy efficiency
Less maintenance
Better indoor air quality
Lower heating and cooling costs
Eco-friendliness, since it uses electricity rather than gas or oil
Types of Modern Heat Pumps Available
Air Source Heat Pumps (ASHP)
These heat pumps extract heat from the outdoor air and transfer it into your home. Then they do the opposite with your inside air.
Ground Source Heat Pumps (GSHP)
Also known as geothermal heat pumps, GSHPs utilize the stable temperature of the ground to heat or cool your home.
Water Source Heat Pumps (WSHP)
WSHPs use a water source, such as a lake or well, as their heat exchange medium. They extract heat from the water source to heat your home and provide cooling as well.
Dual Fuel Heat Pumps
These systems combine a heat pump with a backup furnace or boiler. They automatically switch between the two depending on the outside temperature and energy efficiency.
Mini-Split Heat Pumps
Also known as ductless heat pumps, these systems consist of an outdoor unit connected to one or more indoor units. They allow for zoned heating and cooling and are ideal for homes without existing ductwork.
Absorption Heat Pumps
Absorption heat pumps use a heat source, such as natural gas or solar energy, to drive the refrigeration cycle. They are commonly used in commercial and industrial settings.
Let our team evaluate your space and help you choose the perfect heat pump to fit your needs.
To schedule a free estimate for heat pump installation in Houston, contact our team online.
5-Star Reviews From Happy Clients
"Air Star is a solid, people-oriented business and not a call-center job farm, and their level of professionalism and personal attention reflects that. Great service, great people, and a great value. I highly recommend."

- Allan J.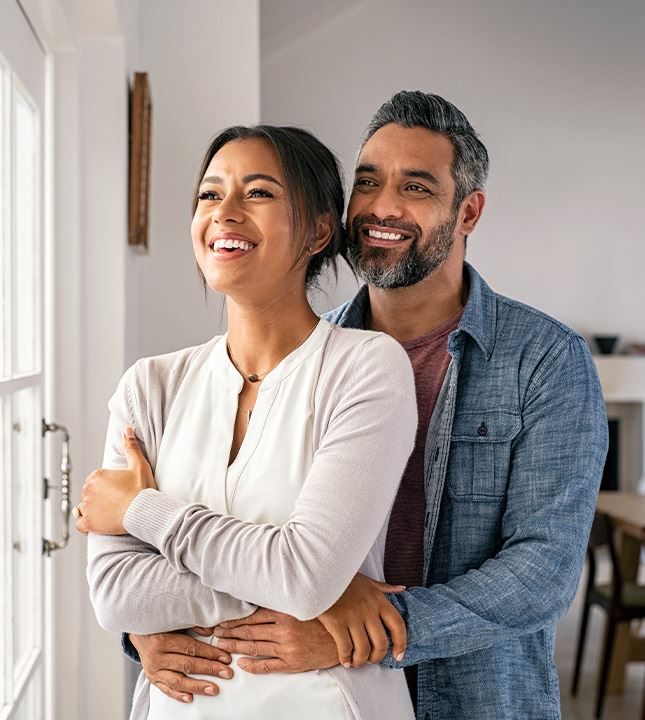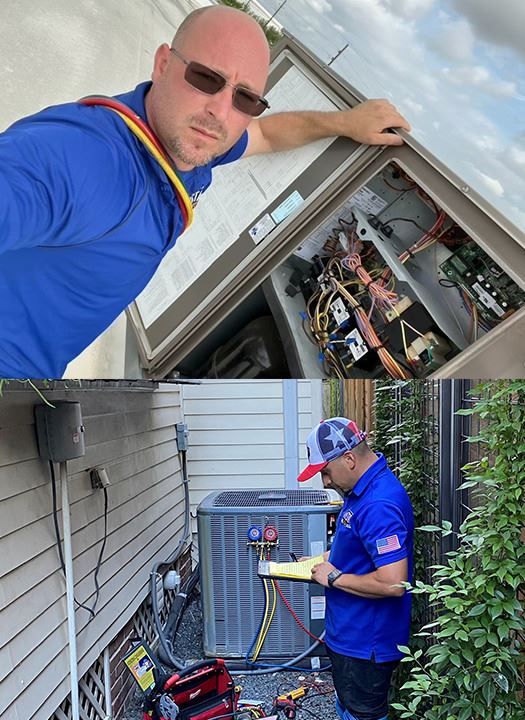 Heat pumps are among the most energy efficient solutions for heating and cooling your home. Selecting the right size system for your home, professional installations, the occasional repairs, and professional maintenance will keep your heat pump in optimal condition in every season of the year.
Professional HVAC technicians offer services for:
Heat pump installation – As with other heating and air conditioning equipment, choosing the right size heat pump for your home is essential. Your technician can help you find the right equipment and install it to the highest quality standards.
Heat pump repair – All mechanical equipment requires the occasional repair. When your heat pump isn't keeping the house comfortable, won't turn on, or makes strange noises, call for repair.
Heat pump maintenance – Routine maintenance will help your equipment run efficiently, break down less often, lower your utility bills, and maximize the life of the system.
A licensed HVAC technician has the professional training and experience to provide reliable services for heat pumps. From helping you find a new system to repairs and professional maintenance, qualified technicians offer cost effective solutions and top notch service.