Houston Dehumidifier Services
Here to Help You Enhance Your Comfort
A dehumidifier is a device used to reduce the amount of moisture in the air. It works by drawing in air, cooling it, and then collecting the condensed water vapor on cooling coils. The collected water is then stored in a tank or drained away.
Dehumidifiers are commonly used to reduce humidity levels in homes, basements, and other areas where high humidity can cause mold and mildew growth. They can also help reduce dust mites and allergens in the air. By controlling the relative humidity level, dehumidifiers can make indoor spaces more comfortable and improve air quality.
Whether you need help installing, repairing, or replacing your dehumidifier, the technicians at Air Star Now are here and prepared to help. Since 2011, we have been providing our customers with high-quality HVAC services. Our high-trained professionals are known for their professionalism and integrity, and when you work with our team, you can trust that the job will be done efficiently, cost-effectively, and to your satisfaction.
To learn more about our dehumidifier services or request a free estimate, contact us through our online contact form or call (713) 597-4457.
Benefits of a Whole Home Dehumidifier
A whole-home dehumidifier is an essential part of any home's climate control system. Not only will it make your home more comfortable, but it can also help prevent mold and mildew growth, improve energy efficiency, and extend the life of your HVAC system.
Here are some key benefits of a whole-home dehumidifier:
It regulates indoor air humidity levels to keep your home comfortable and free from moisture buildup.
It helps prevent mold and mildew by keeping indoor air dry.
It improves air quality by reducing allergens due to high humidity levels in the home.
It reduces energy costs by improving HVAC efficiency with proper dehumidification.
It extends the life of your HVAC unit by removing excess moisture from the air which can cause costly damage over time.
Why Work with Us?
When you schedule a service with Air Star Now, you are:
Working with an experienced team: Our experienced team of licensed professionals is ready to help you diagnose any problem and recommend the best solution for your specific needs, and as we mentioned, we have over a decade of industry-related experience.
Gaining access to quality parts and equipment. We only use high-quality parts in our repair and maintenance services, so you can be sure that your equipment will last for years to come.
Benefiting from cost-effective solutions. We offer cost-effective solutions that keep your energy costs low while delivering optimum performance.
Planning to work with a team dedicated to professionalism and respect. Our technicians always treat you and your home with professionalism and respect.
Getting comprehensive service. Our comprehensive service includes everything from initial installations to emergency repairs, giving you peace of mind all year long.
5-Star Reviews From Happy Clients
"Also, shout out to Junior and Alfredo the team. They were really fast considering all the work needed to be done and the amazing part was that it was only a few hours after I had my appointment, and they did everything same day."

- Perla R.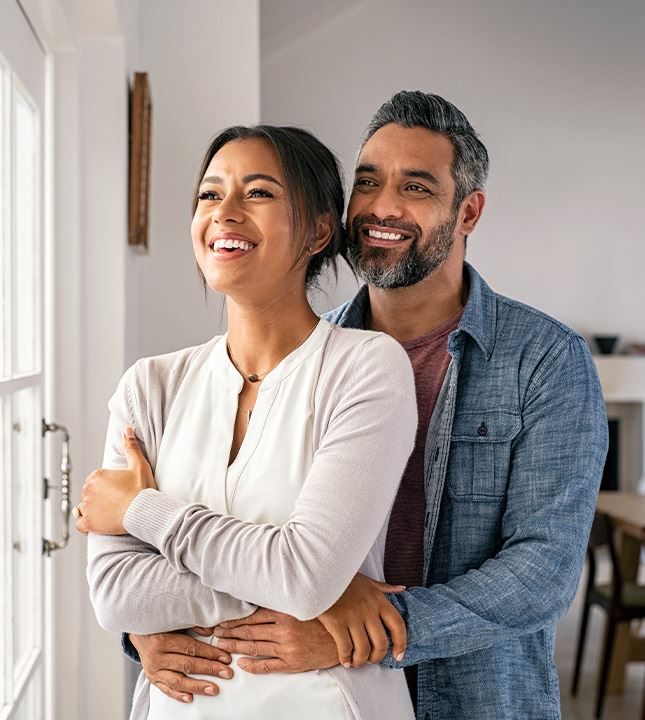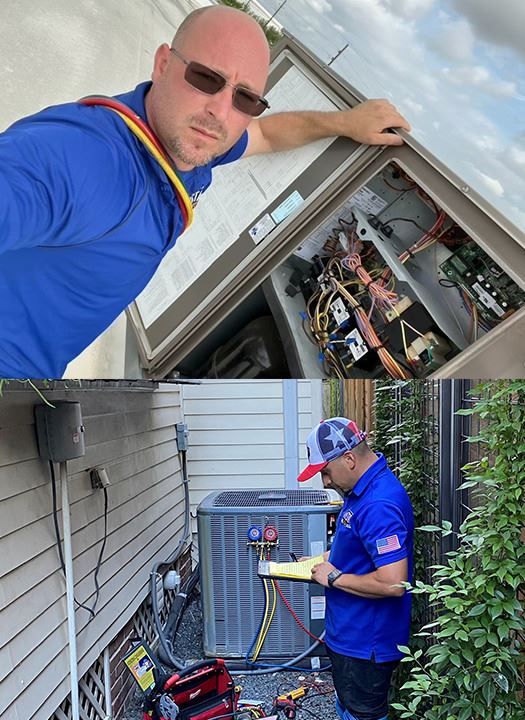 High-Quality & Affordable Dehumidifier Services in Houston
At Air Star Now, we understand the importance of keeping your home comfortable and dry. That's why we offer our clients a wide range of whole-home dehumidifier services to make sure they get the most out of their climate control system. Our team is equipped to handle:
Dehumidifier installations/replacements. During the summer, Houston's humidity rates can be as high as 90%. Residents of Houston and the surrounding areas can better cope with the humidity if they have a dehumidifier. Even if you have an air conditioning system, a dehumidifier can help avoid overworking that system and better guarantee your comfort.
Dehumidifier repairs. If you notice that your dehumidifier is not working efficiently or making a strange sound, we can handle the repairs.
To request a free quote for an installation or book a service, call (713) 597-4457 today.
Signs of a Broken Dehumidifier
A properly functioning dehumidifier is one of the most important components in your home's climate control system, so it's important to recognize when it needs to be repaired. Here are some signs you should be looking for that may indicate your dehumidifier requires a service call:
Unusual or loud noises coming from the unit.
Short cycling where the dehumidifier runs on and off continuously.
Low air pressure or output from the vents.
Higher than usual energy bills due to inefficient operation.
Poor humidity control or consistent humidity levels despite running the unit.
Is It Worth Repairing a Dehumidifier?
Ultimately, the decision on whether to repair your dehumidifier depends on the severity of the issue and the cost of repairs. Generally speaking, if the repair cost is more than half the price of a new unit, it's not worth repairing the old one. However, if the issue is minor and can be fixed by a technician, then it may be worth repairing your dehumidifier. Additionally, some issues such as failed capacitors cannot be repaired and require replacement.
Contact Our Houston Professionals Today
Experience unparalleled dehumidifier repair and replacement services in the Houston area with Air Star Now – the expert professionals in air quality solutions. Our skilled technicians boast extensive knowledge of popular dehumidifier brands and are well-prepared for every challenge.
With a strong commitment to safety and reliability, we ensure that all our employees undergo comprehensive background checks and drug tests before joining the team. As a forward-thinking company, we also champion continuous education and keep our fingertips on the pulse of the HVAC industry, ensuring we remain the top choice for heating, AC, and air quality services in the Houston area.
To schedule a service, contact our team via phone at (713) 597-4457 or through our website.