Indoor Air Quality Services in Houston
IAQ Testing & Solutions in Katy, Cypress & Spring
When most people think of air pollution, they think of smoke coming from factories or smog caused by vehicle exhaust. However, the EPA reports that the air indoors can be up to five times more polluted as outside and poor indoor air quality is listed among the agency's top public health risks. Air Star Now offers solutions to improve air quality in Houston, Katy, Cypress, and Spring.
---
Please call (713) 597-4457 to schedule a consultation to learn how we can help improve your indoor air quality.
---
Signs of Poor Indoor Air Quality
The HVAC system, ductwork, and air inside homes and commercial buildings can be contaminated with dust, dust mites, pollen, pet dander, smoke, mold spores, bacteria, and other pollutants. Air tight, well insulated modern buildings keep these contaminants trapped in the air resulting in poor air quality. There are signs that can indicate a problem with your air quality.
Diminished air quality causes signs such as:
Increased allergy and asthma symptoms
Headaches
Nausea
Chronic fatigue
Irritation to the eyes, nose, and skin
Stale smelling air and unpleasant odors
Dust around registers and vents
Inefficient heating and cooling
Mold and mildew growth
Taking steps to improve air quality offers several benefits for health, wellbeing, and can save money. When you have cleaner air indoors, you will enjoy better sleep, fewer physical symptoms, and cleaner, fresher smelling air. In addition, better air quality offers benefits for your heating and air conditioning systems for improved performance and energy efficiency.
How Often Should Air Quality Be Tested?
Air quality should be regularly tested every few months or yearly to ensure safe and healthy living conditions. Depending on the location, air quality testing may need to be done periodically or daily. High-risk areas should be monitored more frequently than less populated or rural areas.
Further Reading:
5-Star Reviews From Happy Clients
"Nick is a super star. He fixed all the problems caused by the former service company. He even cleaned up debris left by contractors of the past!! Ran new drain lines for my units - super clean install."

- David F.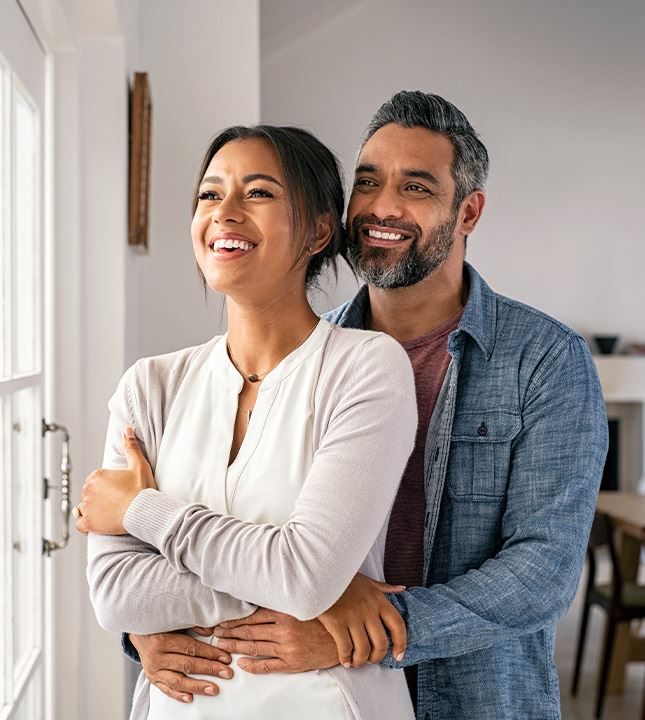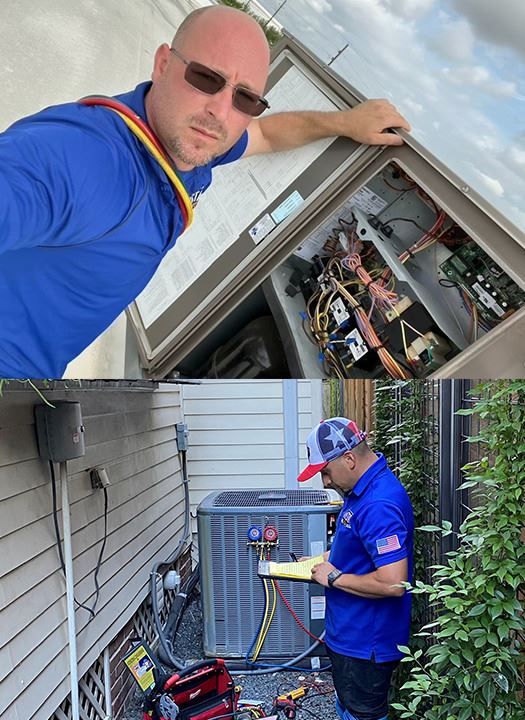 Solutions for Improving Air Quality
A range of solutions are available for improving Houston indoor air quality. The products and services that are best suited to your needs depend on the contaminants that are present in your air and your main concerns.
Air quality can be improved with:
High efficiency filters – High efficiency filters, such as HEPA filters, strain out small particulates from the air. These filters are effective for reducing pet dander, pollen, dust and other contaminants.
Humidifiers – When the humidity level is too low, a humidifier helps increase moisture in the air. This can help the house feel warmer in the winter, reduce static electricity, and prevent wood furniture and flooring from drying out.
Dehumidifiers – If the problem is too much humidity in the air, you could have mold and mildew growth. A dehumidifier removes excess moisture to improve indoor comfort and prevent mold and mildew problems.
Air purifiers – Air purifiers remove a variety of allergens, pollutants, and unpleasant odors from the air. The result is cleaner, healthier air throughout the house.
Air exchangers – Less air exchange between the indoors and outdoors is a main contributor to poor air quality. Air exchangers facilitate air exchange by blowing stale air out and bringing fresh air in.
Germicidal UV lights – These systems use ultraviolet light to kill or deactivate bacteria, viruses, mold, and fungal spores. This helps reduce germs in the air that can spread illness.
Dryer vent cleaning – Cleaning out the dryer vent regularly helps to improve air quality and safety. As lint builds up inside the dryer vent, it can pose a fire risk.
Duct cleaning – Dust, allergens, and contaminants can collect inside the duct system, causing poor air quality and unpleasant odors. Duct cleaning can remove years of dust and debris.
IAQ testing is a great place to start to pinpoint the specific pollutants in your air. Testing takes only about a half hour and provides important information about the cause of your air quality challenges.